Racial Disparities in Incarceration
July 29, 2020
Prison Policy Initiative (PPI) produces research on incarceration as well as on policing, sentencing, and reentry. PPI just published a series of graphs called "Visualizing Racial Disparities in Mass Incarceration" by Wendy Sawyer.  Ms. Sawyer writes, 
Recent protests calling for radical changes to American policing have brought much-needed attention to the systemic racism within our criminal justice system. This extends beyond policing, of course: Systemic racism is evident at every stage of the system, from policing to prosecutorial decisions, pretrial release processes, sentencing, correctional discipline, and even reentry. The racism inherent in mass incarceration affects children as well as adults, and is often especially punishing for people of color who are also marginalized along other lines, such as gender and class.
Because racial disparity data is often frustratingly hard to locate, we've compiled the key data available into a series of charts, arranged into five slideshows focused on policing, juvenile justice, jails and pretrial detention, prisons and sentencing, and reentry. These charts provide a fuller picture of racial inequality in the criminal justice system, and make clear that a broad transformation will be needed to uproot the racial injustice of mass incarceration.
Following the slideshows, we also address five frequently asked questions about criminal justice race/ethnicity data.
Here are a series of graphs that highlight these disparities.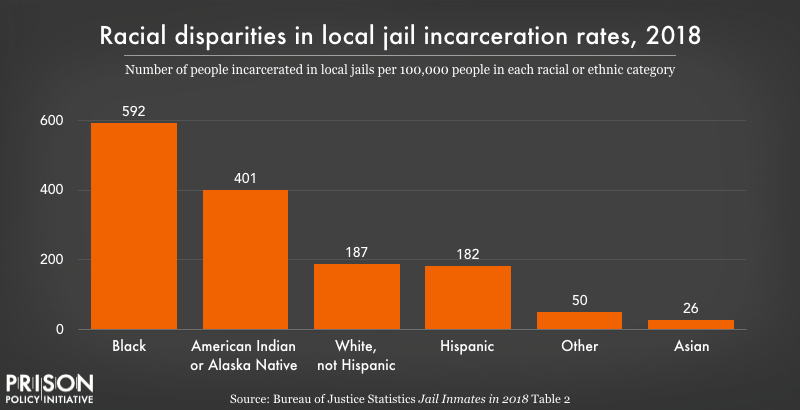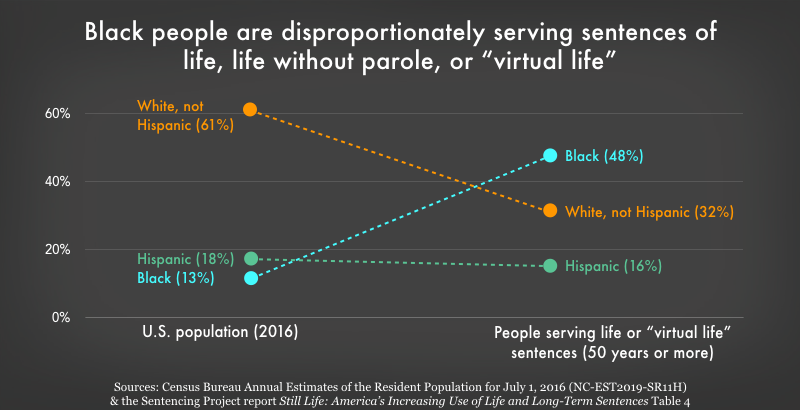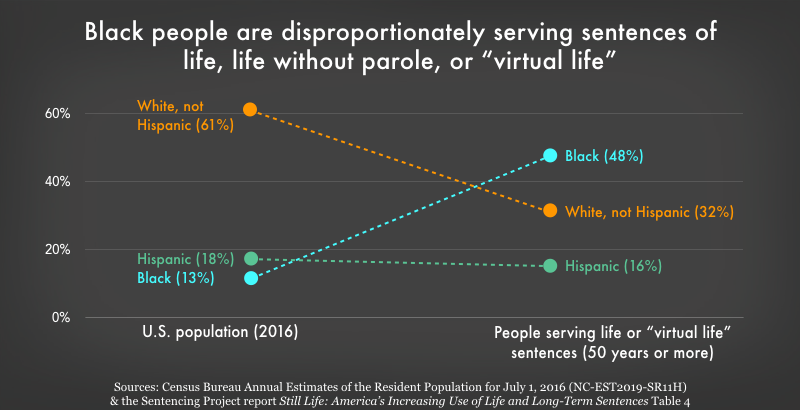 After examining these charts, it is very difficult not to see the structural racism in criminal justice in the United States.
For a more in-depth discussion on these charts and to see many other charts go to this link: https://www.prisonpolicy.org/blog/2020/07/27/disparities/#prisons
Do you like this post?